What Will Human Cultures Be Like in 100 Years? →
You hear a lot about "next gen" science and technology, but not so much about will happen to human societies and cultures in the future. To fill the gap, we asked three futurists and one science fiction writer what social changes we should expect to see in the next century.
5 tags
Stay Alive: Imagine Yourself Decades From Now →
Philosophers and social scientists have been keenly interested in learning exactly why some people fail to give a lot of weight to their own futures, even when that failure produces real hardship. Perhaps those who start to smoke don't even identify with their future selves, who may be seriously harmed as a result.
9 tags
5 tags
Moving Around Without Losing Your Roots →
Yet home need not always be a place. It can be a territory, a relationship, a craft, a way of expression. Home is an experience of belonging, a feeling of being whole and known, sometimes too close for comfort. It's those attachments that liberate us more than they constrain. As the expression suggests, home is where we are from — the place where we begin to be.
"You dream your way out until you actually, physically get out of it. I got out."
– John Lennon - The Beatles Anthology
6 tags
the prosthetic-memory project
It looks to me as though that prosthetic-memory project is going to be what we are about, as a species, because our prosthetic memory now actually stands a pretty good chance of surviving humanity. We could conceivably go extinct and our creations would live on. One day, in the sort of science-fiction novel I'm unlikely ever to write, intelligent aliens might encounter something descended from our...
5 tags
"An innovation that is disruptive allows a whole new population of consumers..."
6 tags
How Self-Talk Raises and Lowers Our Stress Levels →
What makes your thoughts so powerful is that your self-talk forms a stream of consciousness that is critical to the operation of your body. The cells of your body eavesdrop on this inner self-talk 24-7.
Memento mori: it's time we reinvented death
The knowledge that we will die profoundly shapes our lives – but the nature of death itself is elusive and changeable IT'S said that when a general returned in glory to ancient Rome, he was accompanied in his procession through the streets by a slave whose job it was to remind him that his triumph would not last forever. "Memento mori," the slave whispered into the...
5 tags
Time Travel: A Son Takes His Father on a Tour of... →
Today, I'm going to tell you about the time my grandfather shot a man in the ass. The year was 1949. The place was downtown Los Angeles. The occasion was a robbery with violence. A small store, I think: a tailor's, or maybe a family-run grocery market? History has not recorded all of the details.
"We have the responsibility to take care of the whole planet. It is not a luxury,..."
– Dalai Lama
7 tags
6 tags
8 tags
Building Resilience by Wasting Time →
Research suggests that engaging in some activities we assume are nonproductive—as tiny exercises—may actually be a smart way to spend time, especially at work. These practices can make people more-resourceful problem solvers, more collaborative, and less likely to give up when the going gets tough. In other words, they can make people more resilient.
6 tags
"The purpose here is to utilize the many available and unavoidable digital..."
– HN
6 tags
6 tags
6 tags
6 tags
Being Social Is About Being Private →
A lot of services seem to subscribe to the belief that the value of a person's interactions is directly proportional to the degree of transparency with which they share their lives. But much of the value in our dealings with others is found in the privacy of the many decisions we make. This privacy is as essential a component in successfully participating in society as openness and honesty; and if...
6 tags
"Technology is seductive when what it offers meets our human vulnerabilities. And..."
– Alone Together: Why We Expect More From Technology and less from each other (Sherry Turkle)
6 tags
8 tags
Rock-Paper-Scissors: You vs. the Computer →
Computers mimic human reasoning by building on simple rules and statistical averages. Test your strategy against the computer in this rock-paper-scissors game illustrating basic artificial intelligence. Choose from two different modes: novice, where the computer learns to play from scratch, and veteran, where the computer pits over 200,000 rounds of previous experience against you.
6 tags
"Most people spend their lifetime not knowing much about their own faces"
– EY
7 tags
"What is more difficult is when you are intrigued by an opportunity. That, I..."
– J. Ive, Chief Designer, Apple
4 tags
""As long children have food in their stomachs, a roof over their head and the..."
– Maurice Wheeler, TEDx Transmedia 2012, Rome. 
6 tags
The Robots Have Already Won (at Roshambo) →
The list of games at which humans can still defeat robots is growing distressingly short. We've lost chess,checkers, and Jeopardy. Computer programs can challenge top human backgammon players. Now add to that list rock-paper-scissors. Of course, there are those who would say it's not even a game, since it's supposed to be pretty much random—a way to force a difficult decision when there are no...
6 tags
Getting natural facial expressions…. →
Why " SAY CHEESE" should NEVER be in your vocabulary while holding a camera…JUST DON'T DO IT PEOPLE! The picture on the left is when I asked her to "say cheese". Yes, you can see her teeth and yes it somewhat resembles a happy smile, but NO- it's all wrong. The smile is totally stale and her eyes are dead. (When I say her eyes are dead, I mean her smile doesn't reach her eyes) She looks like she...
7 tags
Hi-Tech Smart Blanket Watches Over While You Sleep →
A blanket made of conductive fabrics and featuring more than 100 sensors linked to a computer could offer a more comfortable hospital experience for future patients, according to its Toronto-based creators. 
4 tags
Bionic legs could soon be controlled by thoughts... →
The exoskeleton, developed by Richard Little and colleagues at Rex Bionics, has lithium batteries that can power up to 2 hours of walking. The user can select different modes, for example to walk up stairs or head down a slope, then guide themselves manually using a joystick. But soon the bionic legs could be controlled using thought alone, thanks to a collaboration with Jose Contreras-Vidal from...
8 tags
Mimicry beats consciousness in gaming's Turing... →
When the bot meets other players in the game, it observes their behaviour. If it judges a fellow player to pose no immediate threat, it engages in a brief "social interaction", in which it simply copies the actions of that player, including movement, shooting, weapon choice, jumping and crouching. "It plays back what it sees," says Poleanu. The fact that this strategy...
6 tags
FBI invest $1 billion in next gen face recognition... →
The FBI will be pouring USD $1 billion into a new face recognition system that is capable of identifying someone under various conditions with as much as 92 percent accuracy.
5 tags
Managing Oneself →
History's great achievers—a Napoléon, a da Vinci, a Mozart—have always managed themselves. That, in large measure, is what makes them great achievers. But they are rare exceptions, so unusual both in their talents and their accomplishments as to be considered outside the boundaries of ordinary human existence. Now, most of us, even those of us with modest endowments, will have to learn to manage...
6 tags
5 tags
6 tags
First Impressions: The Best Character Intros from... →
The most memorable characters in science fiction and fantasy are often the people who made a huge impression the very first time we meet them. Who can possibly forget the first time you saw the face of Heath Ledger in The Dark Knight, or heard the voice of HAL for the first time? A great character intro leaves a lasting impression on your mind. Here are the absolute greatest character...
7 tags
Watch
original concept teaser
5 tags
"We are creating a software that has a heartbeat"
– EY
5 tags
The Eye Camera →
Biologists often influence engineers, and the metaphor of the camera as an eye of sorts has existed since the invention of photography. Now a group of researchers at the Institute for Neuroinformatics at the University of Zurich have started to take things more literally.
6 tags
The Ghost in the Machine: Unraveling the Mystery... →
I travel and I can access my latest work documents, my deepest, most intimate thoughts on the cloud, so where are my most deepest, most significant thoughts? Where am I working? Where am I located? We ourselves are distributed dynamically, extended beings who are always becoming through our action. That is a very profound, new way of thinking about what we are. But sadly so often in the sciences...
4 tags
"As soon as you start categorizing your human fellow contacts, the labeling leads..."
5 tags
Curiosity Sends Home a Self-Shot That's Out of... →
You've probably taken some pictures of yourself at some point or another, but none of them were on Mars. Yesterday, everybody's favorite currently-active Mars rover, Curiosity, sent back a self-shot that is literally out of this world.
6 tags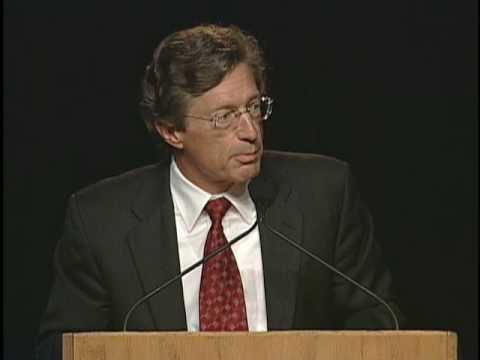 9 tags
"I think I can safely say that nobody understands quantum mechanics. So do not..."
– R. Feynman, about quantum physics: 
6 tags
6 tags
7 tags
9 tags